The Shiloh Scholarship Committee will recognize all Shiloh graduates from elementary school through college and university on June 12, 2022 at the Reception for Graduates.
"Through wisdom a house is built, and by understanding it is established"
-- Proverbs 24:3
As we recognize our scholarship recipients, we also celebrate the Scholarship Committee of Shiloh Baptist Church, honoring their commitment as stewards of our heritage, thus preserving our treasures and protecting our future. The vision of these faithful members to institute a scholarship fund became a reality in 1945. Thus was laid the foundation on which we are building our future.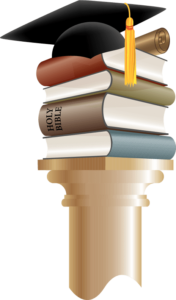 We continue to honor and remember those members who wove into our tapestry a program that has continued for over 70 years and made awards to over 450 students! In recent years, the total amounts awarded each Scholarship Sunday have averaged over $27,000. More historical information about the scholarship program at Shiloh, and a roster of Shiloh scholarship recipients since 1947 is available on the church website.
In addition to providing oversight in the awarding of scholarships and other prizes funded by members and organizations of Shiloh Baptist Church, the Scholarship Committee provides publicity about scholarship and award opportunities by groups not affiliated with our church, collaborates with groups to sponsor events that provide information about the college application process, and hosts a reception recognizing members of the congregation who have been promoted from the elementary and middle school levels and those who are graduates of high school through graduate and professional school.
The Scholarship Committee members strive to be good stewards, carefully executing their charge to provide the resources that will assist young people in achieving their educational goals. We thank God that we have the opportunity to again acknowledge the pursuit of academic distinction by the young men and women affiliated with our church and its programs.
Co-chair Patrice M. Pitts
Co-chair Zenobia Bingham
DeWayne & Brooke Cash
Barbara Friend
Jocelyn Frye
Eppie O. Hankins
J. Otis Harris, Jr.
India James

Vernon Oakes

Monica Saxton

Sherrie Wallington
James H. Grigsby, III – Chair Emeritus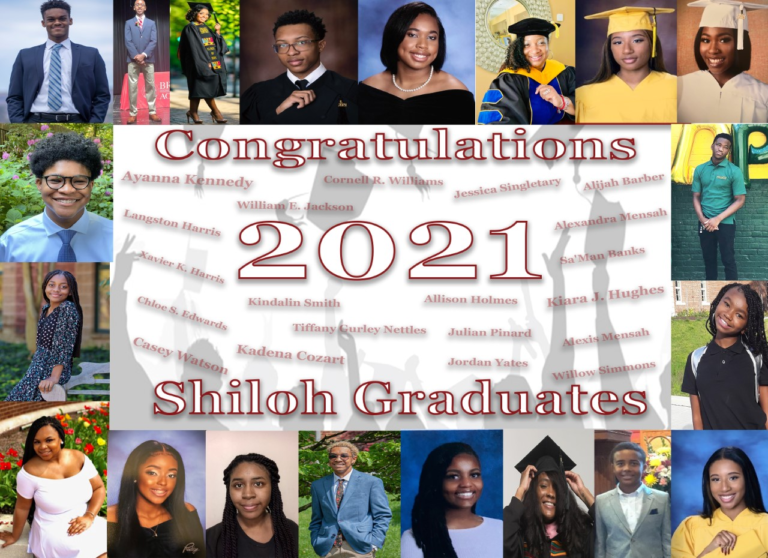 The HBCU Council consists of members of Shiloh Baptist Church who are current students, alumni and supporters of HBCUs.
The council desires to "give back" by financially supporting HBCUs through scholarships and by presenting the positive attributes of our historic institutions to the Shiloh community and beyond.
In accordance with the Progressive National Baptist Convention's resolution, our mission is to promote, support and encourage awareness of the contributions and rich historical legacy of the Historically Black Colleges and Universities (HBCUs). Many do not realize that the first of the 105 Historically Black Colleges and Universities were founded in the church which were pillars of education. We continue the legacy of uplifting the community and the young minds of the new generation.
The HBCU Council will focus on the welfare of our youth at Shiloh and in the Washington, D.C. metropolitan area, giving special attention to the educational skills necessary for success in college and in life.