fundamentals, fitness, fellowship, and fun!
Tennis At Shiloh (TAS) is an organization of the Community Outreach Ministry. It was organized in 1976 by 18 members of the congregation for the purpose of providing physical and spiritual development through recreation and fellowship in a Christian atmosphere for youths and adults. In other words, TAS promotes "Fundamentals, Fitness, Fellowship, and Fun." Tennis At Shiloh offers instructional, social, and competitive tennis play to all, beginners, intermediates, and seasoned players.
"Do you not know that your body is a temple of the Holy Spirit, who is in you, whom you have received from God? You are not your own, you were bought at a price. Therefore, honor God with your body."
- 1 Corinthians 6:19-20 -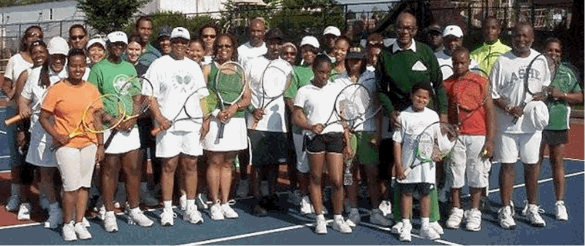 affiliations and partners
TAS is a member of the American Tennis Association (ATA) and the United States Tennis Association (USTA). TAS is also a member of the Washington Tennis Association (WTA) and the Mid-Eastern Tennis Association (META). Tennis At Shiloh is a strong programmatic partner with the DC Department of Recreation. We are also Department of Parks and Recreation (DPR) Partner.
On Saturday mornings in the spring and summer, Tennis At Shiloh offers a free youth instructional program, a free adult tennis instructional program, doubles competitions and free play to the community. And, on the first week in June of each year TAS hosts one of the oldest and most popular USTA Open tournaments in Washington DC, the Annual Shiloh Open. This storied event draws top amateur players from around the country for play on city courts in downtown Washington.
fall and winter activities
The fun does not end at Labor Day. Tennis At Shiloh hosts monthly tennis parties during the fall and winter months on selected weekends. For those with a strong competitive spirit, the club at sponsors adult teams of advanced beginners and intermediates who play in metropolitan area mixed doubles leagues from January through March.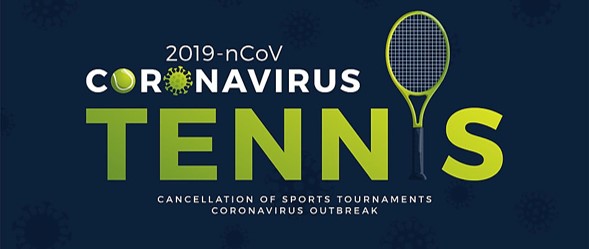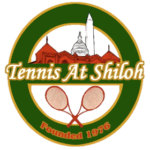 July 20, 2020
Dear TAS members and friends, 
We pray you and your family are staying strong in coping with our "new normal."
Until further notice Tennis At Shiloh will continue with no organizational/instructional play based on DC's Phase 2 mandate and USTA's safety recommendations.
If you have any questions please contact us at tennisatshiloh@shilohbaptist.org.
Be blessed and stay safe,
Joy M. Patterson
Director, Tennis AT Shiloh
James Janifer
President, Tennis At Shiloh
covid-19 sports resources
usta covid-19 advisory group statement
"Based on the recommendations of the USTA COVID-19 Advisory Group, the USTA believes that it is in the best interest of society to take a collective pause from playing the sport we love," the statement says.
"Although there are no specific studies on tennis and Covid-19, medical advisors believe there is the possibility that the virus responsible for COVID-19 could be transmitted through common sharing and handling of tennis balls, gate handles, benches, net posts, and even court surfaces.
"As a result of this, the USTA asks that as tennis players we need to be patient in our return to the courts and consider how our decisions will not only affect ourselves but how our decisions can impact our broader communities. In the meantime, we encourage everyone to stay active and healthy with at-home exercise and creative 'tennis-at-home' variations."
Contact Us tennis at shiloh
Joy M. Patterson
Director, Tennis At Shiloh
joy_patterson@hotmail.com
__________
James Janifer
President, Tennis At Shiloh
jamesjanifer@verizon.net
__________
Richard A. King Jr.
Director of Planning & Development, TAS
rakjr18oi67@gmail.com
(202) 251 3469
__________
Loyce Pailen
Tournament Director, Tennis At Shiloh
jstinenterprises@aol.com